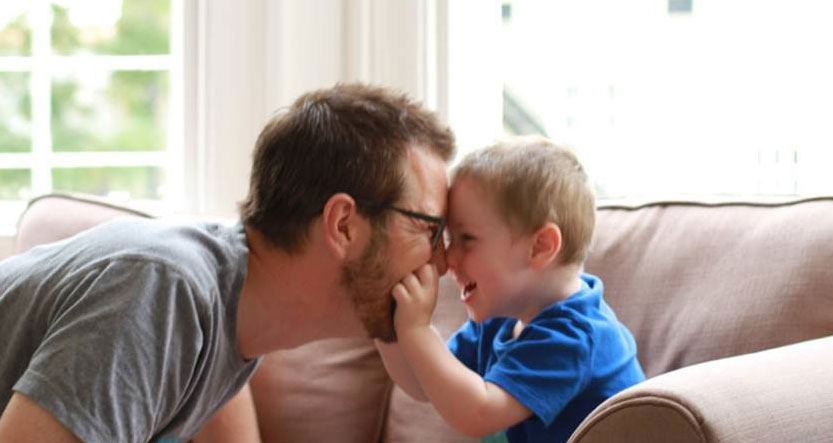 About Eric
Eric James is a published children's author, word tickler and champion asparagus thrower originally from the South of England. His Halloween and Santa books are out now, available in the USA, UK, Canada & Australia.
Hello!
I'm Eric. You probably clicked on the "About" link because you are curious to know who I am, what I've written, and why on earth I do it; Or perhaps you've come here for a picture of a hamster and a rhyming verse. Well, I wouldn't want to disappoint …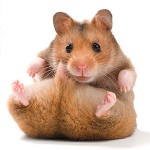 In a land far away lived the young Eric James,
He was often inclined to make overblown claims …
As a child he was small but, I swear this is true,
He just covered himself in manure … 'til he grew.
From bytes to books
I'm the youngest of four. I was that boy who used to sit at the back of the class and write silly little rhymes to amuse his friends. I went to university to study "Economics & Accounting" but dropped out, got a job in a record shop and grew my hair long – as you can imagine, my mum was delighted! I eventually taught myself programming and soon got to the stage of speaking at conferences all over the world (places like San Francisco, Milan and … Brighton!); I had "lead" put in front of my job title (contrary to popular belief this was not because I was a dead-weight), and I even got given a fancy title by Adobe: "Adobe Community Expert". Then I cut my hair (mum was genuinely delighted).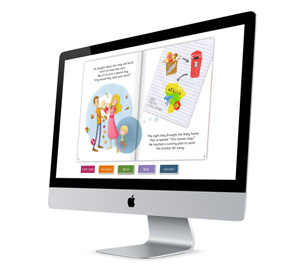 In 2010 I wrote a story while in the shower. It was called "Max's Little Brother" I didn't have any children at the time, but the following year we had a son, and when his mum made it very clear to me that I was not allowed to name him Megatron, we decided upon Max! The book brought me to the attention of a publisher who wanted someone to write a Halloween story. After our first meeting I wandered around town and wrote a rhyming story on my iPhone. I submitted the first draft of "A Halloween Scare" (originally called "A Spooky Night") later that day.



There are actually over 78 different variations of "A Halloween Scare" that you can buy (see here). Each version contains verses which are specific to that location as well as localised artwork and references.  For example "A Halloween Scare in Kentucky" (US / UK) features two verses about a plucky chicken:
A giant red chicken arrived in Kentucky.
You knew from his walk he was fearless and plucky.
He strode down the street and was heard to be gloating,
"You'll never get me in a crispy crumb coating!"

But fate can be fickle and life can be cruel.
He ran into wizards engaged in a duel.
He wanted to run but had nowhere to hide.
A magic-bolt struck him, and now he's deep fried.
Similarly the verses for "A Halloween Scare in New England" (US / UK) make mention of MIT, Boston Cream Pies, and The Mayflower – the ship that transported pilgrims from Plymouth to the New World  (who said a silly little rhyme can't be educational!):
The witches came out as it neared witching hour.
The pilgrims waved out from aboard the Mayflower.
The students of MIT (Monsters In Training),
Were chasing the locals, and yes, they were gaining!

The ogres from Salem would hide out of view,
Then scare little children by shouting out "BOO!"
(These ogres were actually really nice guys,
But needed the screams to make Boston Scream Pies!)
If you would like to know more look here. If you would like to be in with a chance of winning signed copies (both myself and my publisher run competitions occasionally) join my mailing list.
And for my next book …
In 2015 "Santa's Sleigh is on its Way" was released, and there are even more books scheduled for 2017. Watch this space ->   <- yes, that space there. Join my mailing list for updates and announcements!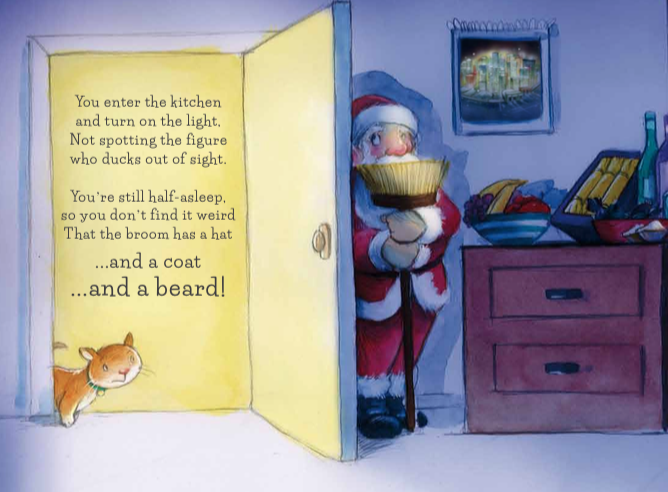 By the way …
If you are here because you like what I've written, the absolute biggest thing you can do for me is to spread the word! Recommend my book. Leave a review on Amazon or Goodreads. Recommend it on Facebook, Twitter, by Email and face-to-face. Tell your library to get a copy. Whatever you think will work, because only actions from people like you will ensure I get to write more books. Meanwhile, if you need help or materials then please contact me, tell me what you're planning on doing, and I'll see what can be done to help.
Thank you for reading,
Eric
---
Note #1 from Eric
"Eric! Call yourself a writer? You've made a spelling mistake!" I made a mistake? Oops, whisk me an email right now and I'll change it, and thank you for pointing it out 🙂 
If you find any mistakes in my published books, please get in contact straight away!
Note #2 from Eric
The end product is a collaboration between so many people. Some aspects of my books are within my control, some are not, but I can always forward comments to the relevant people, so if you have something to say, whisk me an email.