52 NEW VERSIONS ANNOUNCED FOR 2015!
The sight was horrific. It made my skin crawl.
These monsters were having their Halloween Ball!
And right in the middle, one monster loomed tall,
The hairiest, scariest monster of all ….
Find it in: Target | Walmart | Barnes & Noble | The Book People | Waterstones | Amazon | … and more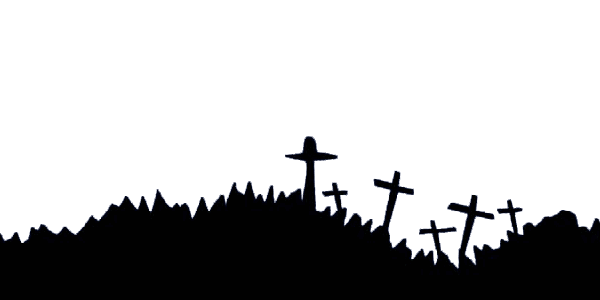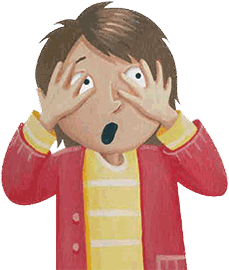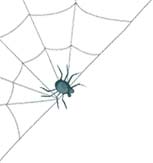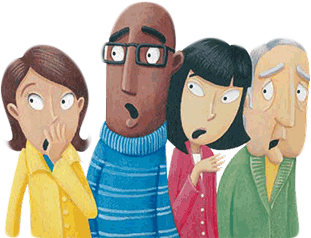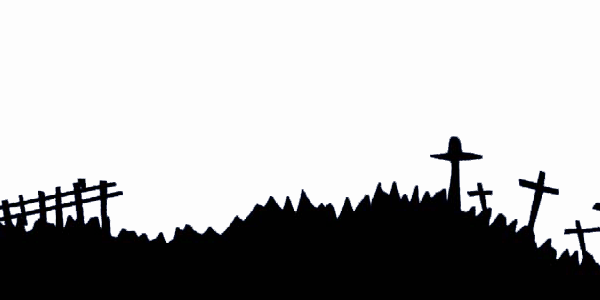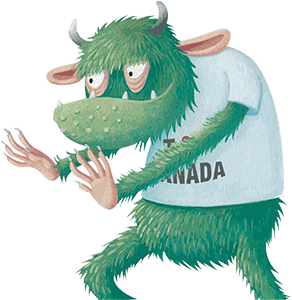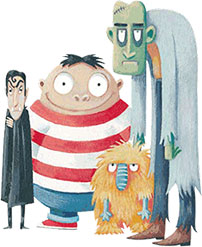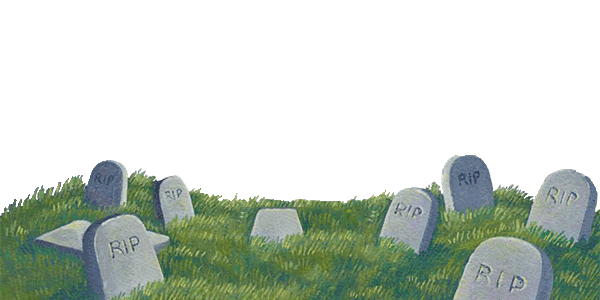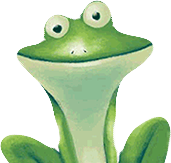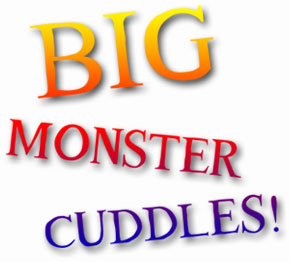 Set in YOUR CHILD's world …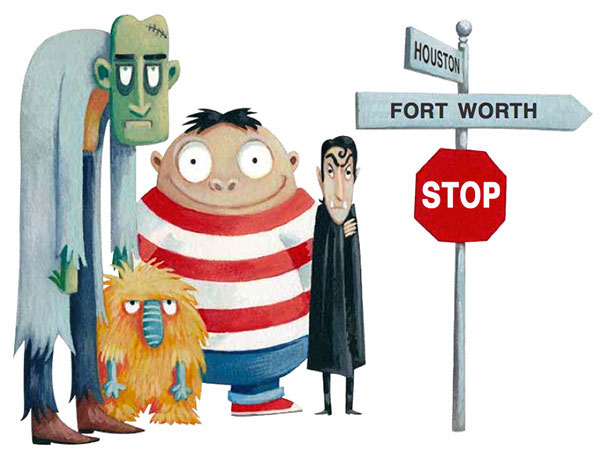 The story is available in 29 different 'flavours' – each variant set in a different city or state within the US, UK, Australia or Canada (generic versions also available). You'll find bespoke verses and artwork unique to your chosen location (examples below).
I'm a dad and I know the sinking feeling you get when your child asks you to read a terrible book for the 100th time. I've strived to produce a tightly-written rhyming story which will appeal to both adults and children, and hopefully one that will put smiles on faces each time you read it.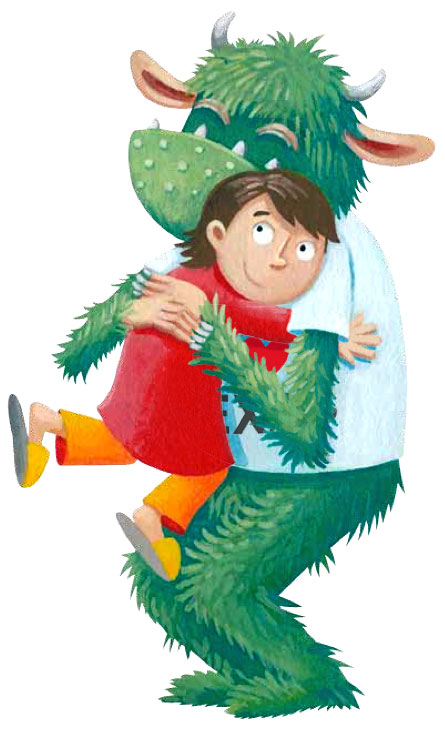 But isn't it really SCARY?!
Although the book deals with the potentially scary topic of Halloween I've taken steps to ensure that this rhyme is filled with gentle, spooky thrills and has an ending with a twist, which will empower, rather than scare the reader.
It aims to show children that they need not be afraid of everything that goes bump-in-the-night, no matter how scary things may seem – to say anything more may give the ending away! This book is possibly the best zero-calorie* Halloween treat money can buy (*unless you eat it of course!)
The thunder clapped loudly with terrible booms.
The witches dodged lightning and clung to their brooms.
The two-headed doggies tried chasing their tails,
And banshees let loose with their hideous wails.
Now with added CRISPY CRUMB COATING!
I set out to create fun, bespoke verses for each book. In Chicago some very, erm, windy witches take to the skies, in Canada a moose laps up a potion with unexpected results, in Maryland a greedy dragon snacks on too much cake, gets indigestion and starts the second Great Baltimore Fire, etc.
Here are two examples, taken from the Kentucky and New England books:
A giant red chicken arrived in Kentucky.
You knew from his walk he was fearless and plucky,
He strode down the street and was heard to be gloating,
"You'll never get me in a crispy crumb coating!"
Find out what happens to this plucky chicken next … (US / UK)

The witches came out as it neared witching hour.
The pilgrims waved out from aboard the Mayflower.
The students of MIT (Monsters In Training),
Were chasing the locals, and yes, they were gaining!
Find out what else happens in New England … (US / UK)

Here's a list of all the current BOOKS
The new books are listed below as "buy!". All links are affiliate links, meaning if you buy a book via the link I will earn a few extra pennies.
GET A FREE BEHIND-THE-SCENES EBOOK!
See some of the artwork and read a few verses from a few of the different versions –  don't worry, I don't send out many emails & you can unsubscribe at any time: SIGN UP HERE!

.
.
. what's down here?
.
.
.
. keep scrolling …
.
.
.
.
.
.
.
.
.
.
.
.
.
. almost there!
.
.
.
.
.
.
.
.
.
.
.
.
.
.
Oh look … a puzzle …
Select the difficultly options from the dropdown menu (top-left) and solve the puzzle!
If you are from the media please check out my media kit.